Trekking nature trails
Trek along
7
Nature Trails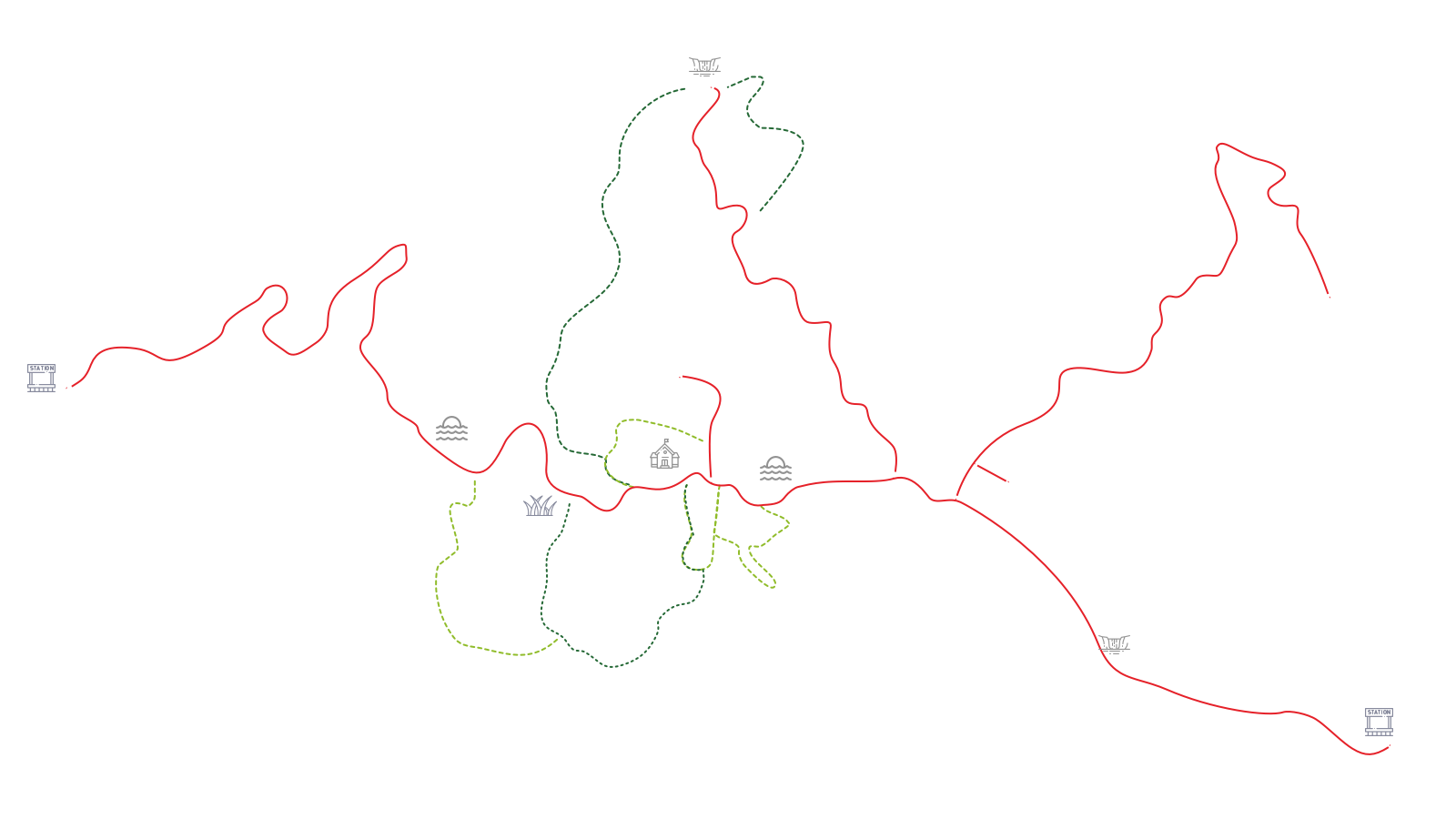 1
Visitor Center – Kong Kaew Waterfall
Distance: 1.2 km – One-way circular trail returning to the start point
Estimated time to trek: 45 mins - 1 hour
Trail guide : Not necessary
Start point: Hanging bridge behind the Visitor Center 
End point: Hanging bridge behind the Visitor Center  at the National Park Office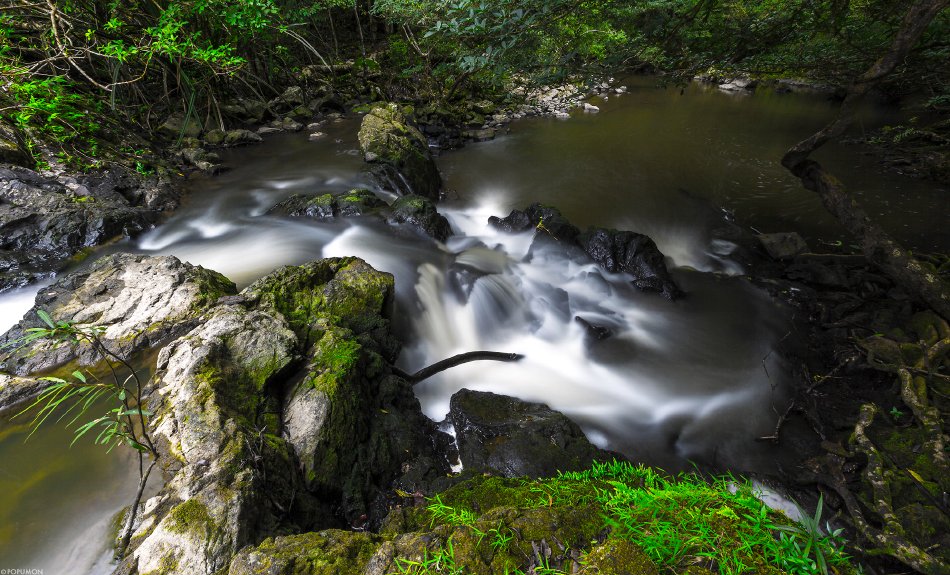 2
Pha Kluai Mai Campground – Haew Suwat Waterfall
Distance: 3 km one-way trail
Time taken: 2 hours
Trail guide : Not necessary
Start point: Pha Kluai Mai Campground
End point: Haew Suwat Waterfall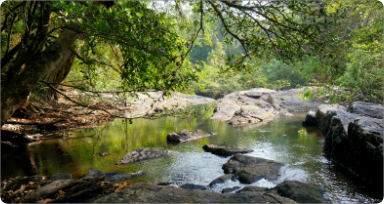 3
Km. 33 – Nong Phak Chi
Distance: 4.2 km one-way trail
Time taken: 2.5 - 3 hours
Trail guide: Mandated
Start point: At the roadside by the Km. 33 milestone
End point: At the roadside by the Km. 35 milestone, about 1 km from the Observation Tower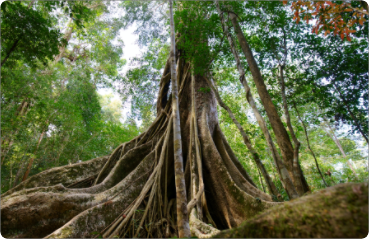 4
Dong Tiw – Sai Sorn Reservoir
Distance: 2.7 km. one-way trail 
Time taken 1.5  - 2 hours
Trail guide:  Mandated
Start point: At the side of Thanarat Road about 200m from the Visitor Center at Sai Sorn Reservoir.
End point: Sai Sorn Reservoir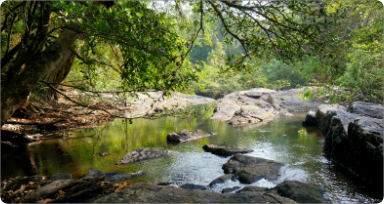 5
Dong Tiw – Nong Phak Chi
Distance: 5.5 km. one-way trail
Time taken: 3 hours
Trail guide:  Mandated
Start point: At the side of Thanarat Road about 200m from the Visitor Center at Sai Sorn Reservoir. 
End point: At the roadside by the Km. 35 milestone, about 1 km from Nong Phak Chi Observation Tower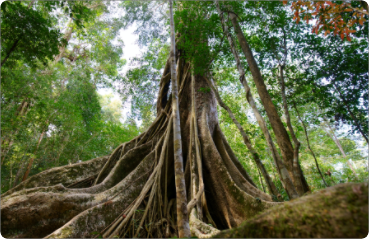 6
Visitor Center - Haew Suwat Waterfall
Distance: 8 km. one-way trail
Time taken: 6 hours
Trail guide: Mandatory
Start point: Hanging bridge behind the Visitor Center
End point: Haew Suwat Waterfall
Caution: This trail should be started before 10.00. Prepare a packed lunch.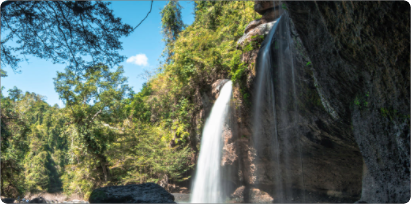 7
Thai-American Friendship Trail 
Distance: 2 km. one-way circular trail returning to its starting point
Time taken: 1.5  hours
Trail guide necessary?: No
Start point: Ridge of Sai Sorn Reservoir
End point: End of Sai Sorn Reservoir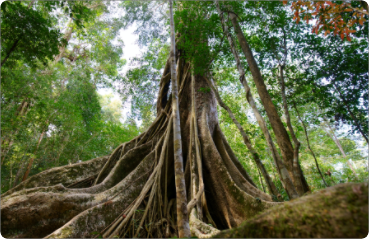 One unmissable activity at Khao Yai National Park is trekking the short nature trails, of which there are seven to choose from. Get ready to study nature!
Nature trails in Khao Yai National Park comprise 7 short trails ranging from 1.2 to 8 km And walk times ranging from 45 minutes to 6 hours with no overnight stays on route. Most of the trails have retained their natural aspect and run through mature forest. There are signs along the way to prevent you from leaving the trail. Newbie jungle trekkers and students of nature can walk these trails by themselves.
What is required for trekking in Khao Yai
| | |
| --- | --- |
|          1 | Check the availability of the routes - The 7 nature trails are open at different times. Also, check the weather on the day of the trek. |
|         2 | |
|         3 | Contact the visitor centre at Khao Yai National Park to register and request permission to trek your chosen nature trail. It is not possible to trek alone on some trails, and there is a guide service available for the safety of visitors. |
|         4 | Start trekking the nature trail for which you have been given permission |
*More information :  086-0926529, 081-0639241 Note
Trails 1-5 and 7 can be started between 8 a.m. and 2 p.m.
Trail 6 must be started not later than 10 a.m.
---
| | |
| --- | --- |
| | Nature trail signs to prevent you leaving the trail |
Top number: The number of the trail, e.g. Trail No. 2
Bottom number: Distance in metres e.g. 300 metres

Guess which animal made these tracks?
While trekking a nature trail, you shouldn't miss looking for animal tracks of the resident fauna. It is an activity of discovery, even if we don't see the animal directly, and coming across the bigger animals is rare indeed. In actual fact, we are the strange object to the animals, and their instincts are naturally cautious. They generally conceal themselves, leaving only their tracks for us to decode.

Deer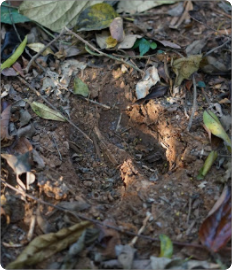 Answer:
Gaur tracks
---
We can distinguish animals by their footprints, whether they are hoofed animals or a predator.
01 / 0

Gaur

Gaur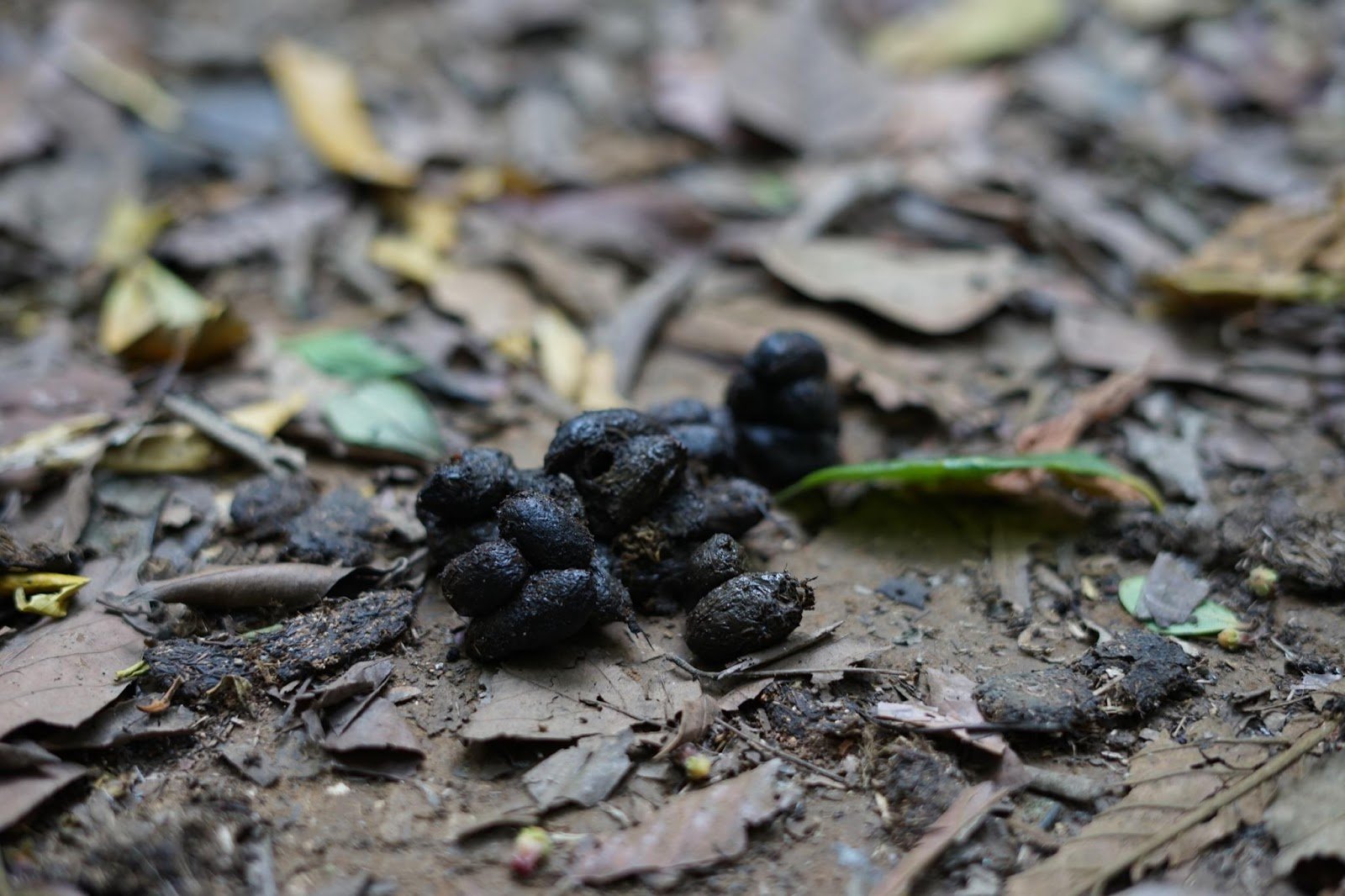 Answer:
Palm civet droppings 
---
Droppings left in the forest tell us which animal is foraging nearby.
02 / 0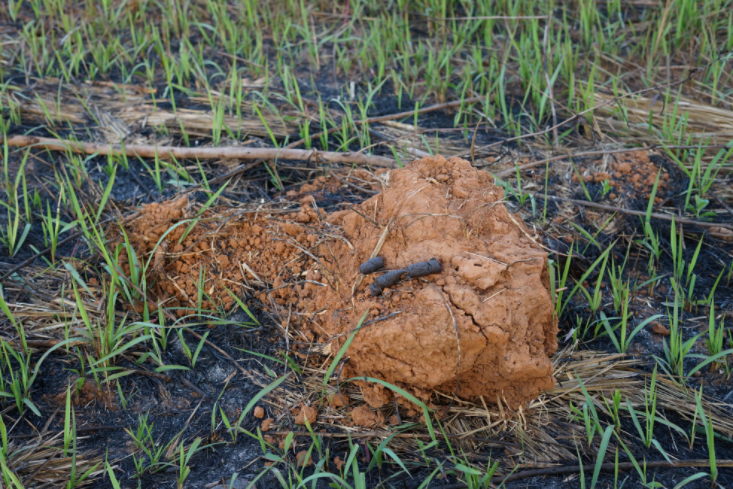 Palm civet